The
Wild Cards
series of mosaic novels developed out of an ongoing superhero role-playing campaign run by author
George R.R. Martin
and spans more than 20 volumes. Contributing authors include
Roger Zelazny
,
Lewis Shiner
,
Melinda M. Snodgrass
,
Walter Jon Williams
,
John Jos. Miller
, and Martin himself.
Initially published in the late 1980s, many of the books went out of print, but Wild Cards has since experienced a rebirth with a new trilogy starting with Inside Straight published in January 2008, the second published in December 2008 called Busted Flush. The third book in this arc was released in late 2009 under the name of Suicide Kings. This arc has been referred to as either the American Hero trilogy or the Committee trilogy.
Following the success of these stories, many of the earlier books have also been republished, starting with the reprint of
Wild Cards
in 2010, and new role-playing game aids for the
Mutants and Masterminds
game system.
Featured article

The wild card virus is an artificially-created organism, developed by the Takisian aliens to enhance their own psionic powers. The aliens decided to field-test it on Earth. It was released over New York City in 1946, and changed the course of human history forever. The virus is extremely deadly, killing 90% of the infected. The remaining 10% are transformed in spectacular ways. Most become jokers, hideously deformed monsters. A few lucky survivors become aces, superhumans gifted with amazing powers. Read More...

What's new on Wild Cards Wiki

May 19th 2021

♦ Ripple Effects by Laura J. Mixon returns to the character of Candle years after his appearance in American Hero.

Dec 2nd 2020

♣ Hammer and Tongs and a Rusty Nail, by Ian Tregillis, is now available on Tor.com.

May 6th 2020

♠ Berlin is Never Berlin, by Marko Kloos, continues the story of Khan as he tries to protect a client in Germany.

March 18th 2020

♥ The Visitor: Kill or Cure, Mark Lawrence, is now available to read at Tor.com.

October 16th 2019

♦ Naked, Stoned, and Stabbed, by Bradley Denton, is now available to read online at Tor.com

October 24th 2018

♠ Fitting In, by Max Gladstone, is available to read online at Tor.com.

May 2nd 2018

♥ The Flight of Morpho Girl, by Caroline Spector and Bradley Denton, is now available to read online at Tor.com.

February 14th 2018

July 5th 2017

♦ When the Devil Drives, by Melinda Snodgrass, is now available to read online at Tor.com

March 7th 2017

♥ George R.R. Martin has released news on his blog announcing a publishing deal for a reissue of some out-of-print Wild Cards books and four new titles. Check it out here.

January 18th 2017

♠ The Atonement Tango, a short story by Stephen Leigh about Drummer Boy is now available to read at Tor.com.

December 21st 2016

♦ The Thing About Growing up in Jokertown by Carrie Vaughn follows Rikki before she became a police officer.

August 6th 2016

♣ Check out George R.R. Martin's live journal blog for news on a Wild Cards television series. The project is to be headed up by Wild Cards author Melinda M. Snodgrass.

March 30th 2016

♣ Discards, a new Wild Cards short story by David D. Levine, is now available to read online at Tor.com.

March 28th 2016

♥ George R.R. Martin's blog has some exciting news for Wild Cards fans. A publishing deal has been signed with Tor Books for three new Wild Cards books; Texas Hold 'Em, Mississippi Roll, and Low Chicago.

October 15th 2014

♦ Read Nuestra Señora de la Esperanza, When We Were Heroes, The Button Man and the Murder Tree, and The Elephant in the Room, only available at the Tor Books website.

October 28th 2011

♣ A Wild Cards Movie project has been announced. Follow this link to get the details.

July 28th 2011

♠ The Wild Cards Wiki now has over 300 articles.
♣ Enabled some

Wikia Labs

features as incentives for greater participation.
♦

Melinda M. Snodgrass's

story from Fort Freak, The Rook is now available online at the Tor Books website.

Helping out

To write a new article, just enter the title in the box below.

<createbox> width=42 break=no buttonlabel=Create new article </createbox>

Not sure where to start?

Adding content

Talk and more...

Check out the community portal to see what the community is working on, to give feedback or just to say hi.




547 articles since August 2008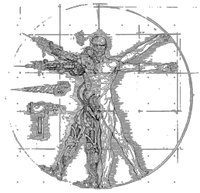 Science Fiction Literature
Go to these sites for info or for help with your own wiki!
Dune • Ender's Game • The Expanse • Hitchhiker's Guide to the Galaxy • Honor Harrington • Ready Player One • Red Rising • Renegades Duology • Wild Cards
Want your community included? See how!